At DDC Health Care we want to engage with our patients so they can make the best decisions in pursuing their peak physical and mental health. We help our patients understand their illnesses and actively participate in their care.
Aging is inevitable, however growing older gracefully can in part be achieved through daily exercise and a healthy diet. Along with a positive mental outlook on life, having a knowledgeable and supportive physician you can trust will assist you further in achieving your goal to living your best healthy life.
Our team of trained professionals provide personalized, preventative care so you can "live your best life!"
If you are experiencing chronic illness, improper nutrition, alcohol and/or tobacco addiction, want to improve your personal hygiene or are in need of contraception, vaccines, etc.,  rest assured our team will assist you in finding a solution.
At DDC Health Care, we strive to build interpersonal relationships with our patients. When you reach out to DDC Health Care, trust that we will provide you with the comfort and peace of mind you look for from your doctor when discussing your healthcare needs!
Dr. John C. Querci, D.O.
Internist
Dr. Querci believes he was put on this earth to help people live their lives to the fullest.
Dr. John Querci attended Temple University in  Philadelphia, Pennsylvania from 1968 to 1971, and Kings
College in Wilkes-Barre, Pennsylvania where he majored in Biology 1971-1972.  After graduating, he attended Philadelphia College of Osteopathic Medicine, graduating in 1977. This is where he earned his medical degree. He completed an Internal Medicine residency in 1981 at Wayne State University Medical Center in Detroit, Michigan. He achieved Board Certification with the American Board of Physician Specialties in Internal Medicine in 2019.
He has current Resuscitation certifications in: Basic Life Support (BLS), Advanced Cardiac Life Support (ACLS), Pediatric Advanced Life Support (PALS), and Advanced Trauma Life Support (ATLS).
After his residency, Dr. Querci relocated to Pennsylvania. He opened an Urgent Care Emergency Center in Exeter in 1981 where he practiced Internal Medicine and Urgent Care Medicine. He was the  Medical Director for Luzerne County Correctional Facility Clinic from 1981 to 1985, and the Medical Director for the State Correctional Facility in Dallas, Pennsylvania from 1984 to 1987. In 2002, Dr. Querci expanded his interest in emergency medicine. He remained in the Pennsylvania area from 1981 to 2011.
In 2011, Dr. Querci relocated to New York where he continued his medical interest in emergency medicine until 2018. This experience fostered his proficiency in establishing effective patient care plans and diagnosing life threatening conditions. After practicing for seven years in New York, he relocated to Florida.
In 2019, as a resident of Southwest Florida, he  joined DDC Health Care in Bonita Springs, Florida.
You can expect that Dr. Querci will be there for his patients. From your initial visit through aftercare, he continually re-evaluates the services he provides and finds ways to improve every aspect of condition and treatment. When asked what his passion was, Dr. Querci said, "I believe I was put on this earth to help people live their life to the fullest".
Knowledgeable in many fields of medicine, Dr. Querci recognizes that good health improves one's environment and allows them to thrive in their day-to-day life. He set out to develop a supportive community based on  communication so he can assist in his patient's health needs, providing solutions to help remedy them.
In his downtime, he is a supporter of Help a Diabetic Child Foundation and Core Health Partners.
Dr. Querci is also a published author ~
"Fear to Love"
and former TV show host, "From Fear to Love"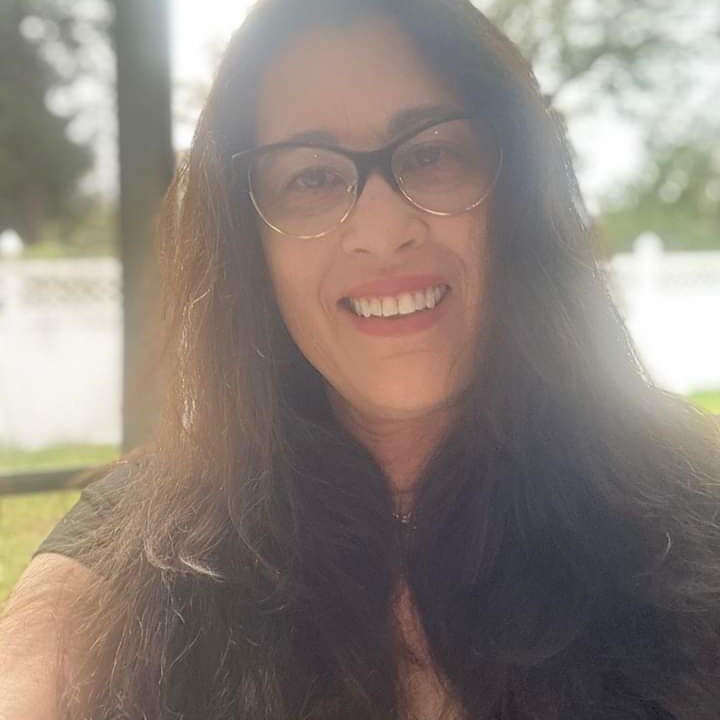 Wanda Barr
Chief Executive Officer
We are conveniently located in Bonita Springs, FL near the intersection of Bonita Beach Rd SW and US41! Schedule your visit today!